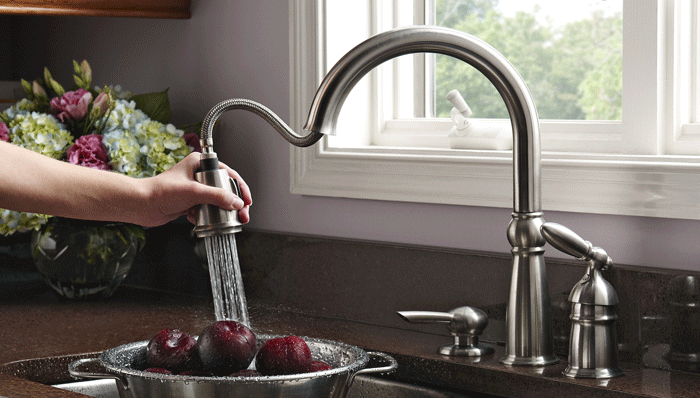 Kitchen faucets play a significant role in your kitchen. The faucets in your kitchen are important when it comes to making your home functional. They also add to the beauty and interior décor of your kitchen. A time comes when you need to replace your kitchen faucet.
Kitchen Renovation
When doing a kitchen renovation, it is always wise to replace
the kitchen hardware. In case you feel that the faucets are no longer attractive, you can replace them with a new one. The best thing about replacing the faucets is the fact that it is a good way to give your kitchen a facelift.
When working with a small budget, replacing hardware in your kitchen goes a long way in making an impression. You can always choose faucets that will match the décor in your kitchen. Faucets add to the overall design and look of your kitchen.
Old Faucets
The average lifespan of kitchen faucets is ten years. If you have been using yours for more than ten years, then it is time to plan for a replacement. When kitchen faucets are used for a long time, they become weak, and you are likely to experience problems with water leakage. Repairing them at this point is not a good option because it does not work.
Functional Kitchen
Replacing your kitchen faucet will help you in creating a functional kitchen. Kitchen needs in your home change over time and something that was working in the past might no longer be serving you today.
If the needs in your home have changed, then you need to upgrade your kitchen. For instance, if your family has grown over the years, then the small faucets might no longer be functional.
Signs of Wear
If you have started noticing signs of wear, then it is time to replace your faucets with a new one. Some of the visible signs of wear include discoloration, leakage and even rusting.
Worn out faucets are not attractive in the kitchen. They are also likely to cause ailments and diseases because of the rust that comes out of the water. Replacing kitchen faucets is recommended to maintain hygiene in the kitchen.…